AWeed Premium Ceramic Herb Grinder
$65.00
Description
Size Guide
Reviews (0)
Vendor Info
More Products
Description
Introducing AWeed, the first non-stick grinder! If you're sick and tired of resin and debris building up inside your grinder, interfering with the threads and affecting the consistency of your grind, then AWeed is for you.
Every AWeed grinder is machined from Aerospace-Grade 7075 T6 Aluminium and has a unique ceramic non-stick coating that literally repels sticky resin! This coating was developed from components used to reduce friction on industrial-grade cutting tools and is bonded to the aluminum surface on a molecular level, so it is as strong as steel and slick as grease!
AWeed grinders contain no Teflon, PTFE, or any other carcinogenic materials. All materials used in their construction are 100% inert and FDA certified for food contact.
Features:
Non-stick ceramic coating
No Teflon, PTFE or toxic materials
Aerospace-Grade Aluminium machined from 7075 T6 aluminum to prevent cross-threading, bent and broken teeth, or other damage. Most grinders are made from weaker 6 series aluminum.
Premium quality screens
Strong Rare Earth magnets
Unique Trapezoid-shaped teeth with 4 sharp cutting edges for a fluffy and consistent grind
Just ONE set of threads
Every AWeed herb grinder is machined from 7075 aluminum, the alloy of choice for precision applications – from high-performance jet aircraft to Space-X rockets. With exceptional strength, perfect balance, and unparalleled durability, your AWeed grinder will last a lifetime and then some.
Each piece of your AWeed non-stick herb grinder is machined to the thousandth of an inch – providing the perfection you deserve. The result? No more fumbling to connect stages. No imperfections that catch and slow you down. Just smooth threads and easy turning.
With 55 razor-sharp teeth in the standard size and 27 in the pocket size, even a velociraptor would be hard-pressed to keep pace with AWeedshredding power. A couple of turns is all it takes – even tough, stemmy herbs don't stand a chance against the smoothest operator in town.
Every AWeed non-stick herb grinder features comfortable slab cuts and gentle serrations on the top and bottom. Got sweaty hands? Not a problem. Grips provide optimal leverage even if you find yourself grinding on a rowboat in a hurricane (note – we don't recommend using your AWeed in this situation. Find shelter, preferably on high ground, use your SLX to prepare some celebration).
Caring for your AWeed Grinder:
Though it doesn't need intensive maintenance, a little care will make your AWeed last a lifetime
Cutting area: Though AWeed grinders are non-stick, if your material has a high moisture content or you use an extraordinary amount, you may see some light build-up that is easy to remove.
Tap the grinder lightly on a solid surface to dislodge the build-up
Use a soft brush to gently sweep out any remaining debris
Exterior: You can use a soft, damp cloth to remove dirt from the outside of your AWeed grinder
Use of solvents: The ceramic used in AWeed grinders is highly durable and it is safe to use rubbing alcohol on the surface if need be. HOWEVER, harsh solvents may tarnish or affect the color of the logo so proceed with caution.
NEVER USE A METAL TOOL TO SCRAPE YOUR GRINDER: It is possible with enough force to scratch the coating.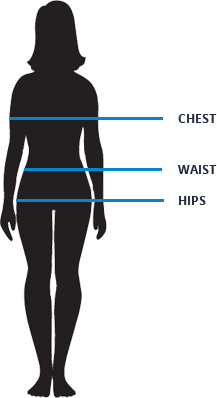 | size | chest(in.) | waist(in.) | hips(in.) |
| --- | --- | --- | --- |
| XS | 34-36 | 27-29 | 34.5-36.5 |
| S | 36-38 | 29-31 | 36.5-38.5 |
| M | 38-40 | 31-33 | 38.5-40.5 |
| L | 40-42 | 33-36 | 40.5-43.5 |
| XL | 42-45 | 36-40 | 43.5-47.5 |
| XXL | 45-48 | 40-44 | 47.5-51.5 |